The two new sets for The Sims 4 are available as digital downloads on Origin.
After a few weeks of silence, The Sims 4 is back with new content today. Electronic Arts today releases The Sims 4: Fashion for Love Set and The Sims 4: Little Campers Set. The first set is purely an outfit set. New clothes inspired by Paris are ready for your Sims.
The small camper set, on the other hand, brings new objects that are primarily aimed at Sims children and are perfect for a cozy evening in the home garden
In the following two images you can see what new content each set brings with it.
The Sims 4 Little Campers Kits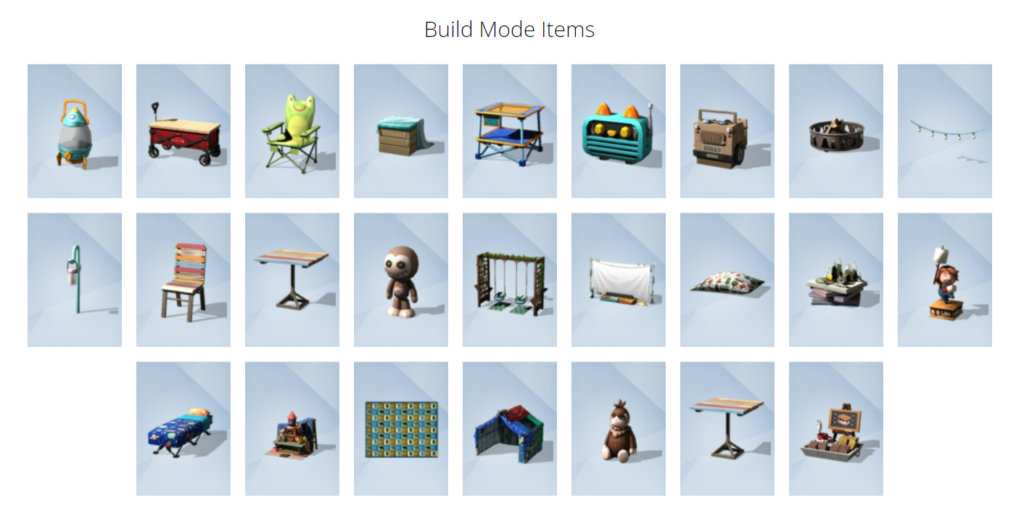 WHAT'S THIS KIT ABOUT?

Stay up past your bedtime with cozy, crafty backyard camping gear from The Sims 4 Little Campers Kit*! Play games outside in the safety of a DIY blanket fort — this collection has everything you need for a night of creative family fun.

A CRAFTY LOOK

That's not a cardboard box — it's a car! Or a rocket ship. Embrace DIY aesthetics with toys, blanket-forts, and even an outdoor projector made out of a bed sheet and other household items.

FOR THE KIDS

Let the kids take over the back yard with cute furniture, playful camping gear, and toys. Create childhood memories roasting marshmallows with your stuffed sasquatch pal in the glow of a million string lights.
Moonlight Chic Kit Sims 4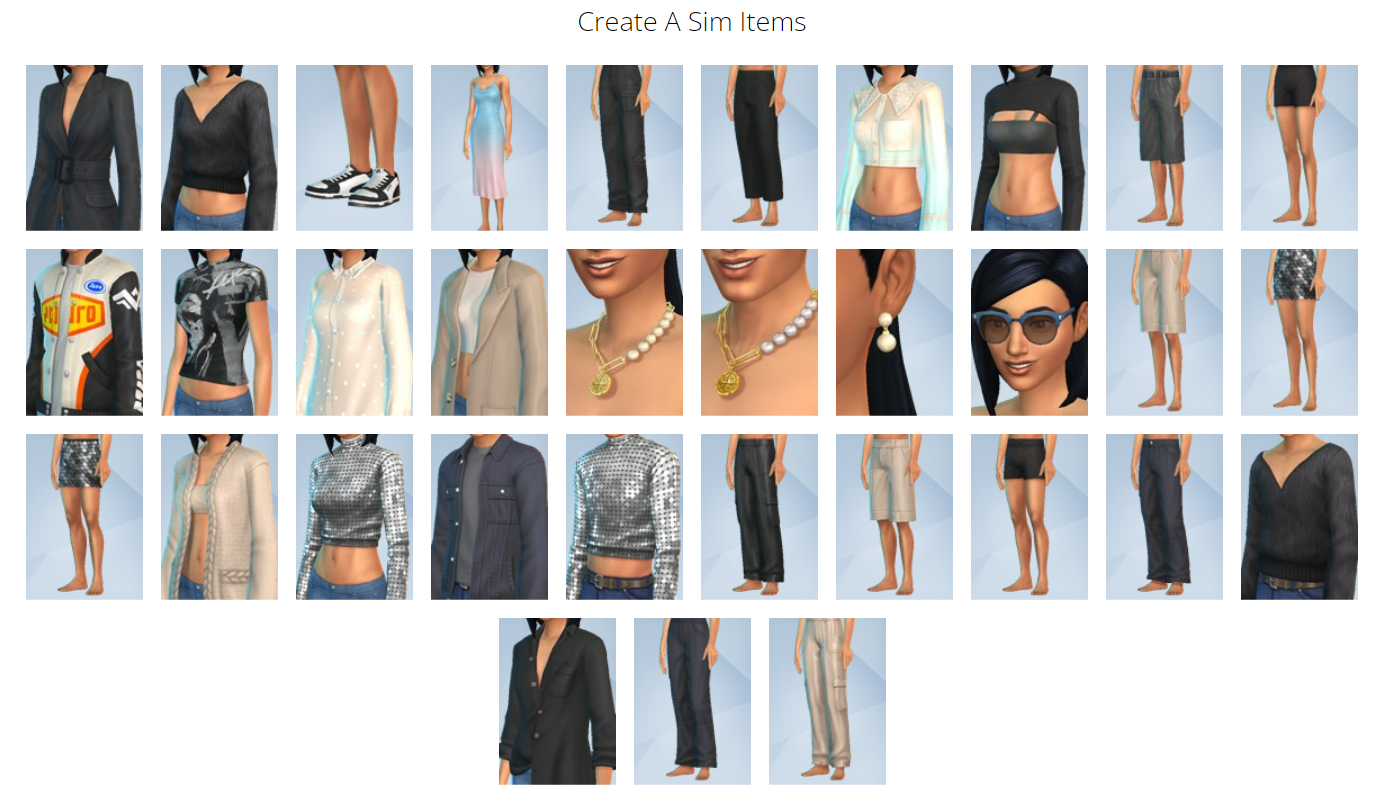 WHAT'S THIS KIT ABOUT?

Dress for a night to remember with The Sims 4 Moonlight Chic Kit*, inspired by Parisian creator Paola Locatelli. Swoon over the color, flow, and modern style of a collection that'll help your Sim look great for dates and maybe break some hearts.

TIMELESS ROMANCE

A slinky dress, flowing shirts, and smart jackets are staples that are always in style. Help your Sim find that romantic spark with fashions built to last (even if the romance doesn't).

MODERN PARISIAN STYLE

Pair shorts with sneakers for casual fun or dress up your look with some silk or sparkles. The youthful fashion of today draws inspiration from classic styles to build something new and trendy.