Sims 4 Mods Not Showing Up on a Mac
This article will explain how to fix mods not showing up in Sims 4 on Windows. Additionally, we'll provide instructions on recovering a missing mod folder. Read on to fix this common issue in Sims 4.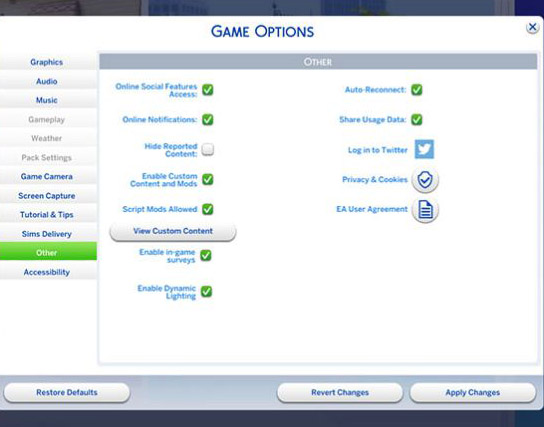 Click "Game Options," then "Other."
Select "Enable Custom Content and Mods."
Check the box next to "Script Mods Allowed."
Click "Apply Changes."
Restart the game.
How do I enable mods in Sims 4 after update?
Go to Game Options when you open your game by clicking on the three dots in the right-hand corner of the screen. This dialogue box should show up. Go to Game Options and then head over the the 'other' tab. Here, make sure you have ticked the box to allow custom content and script mods
Why is my Sims 4 custom content not working?
If mods are not working in Sims 4, they might have been disabled by a game update, the game's cache might be corrupted, or there could be compatibility issues. 
Secret Place Sylvan Glade Willow Creek