The Sims 4, Island Living, we're introduced to the island of Sulani, where there's a bunch more to explore. Unfortunately, there's no separate, new secret area here, but it's still a nice location that makes for a fun little adventure.
First, players must travel to the tropical island world of Sulani. Then players must locate the area within the world known as "Mua Pel'am." This area contains an active volcano, a beautiful waterfall, an unofficial mermaid grotto, and the Sulani cave itself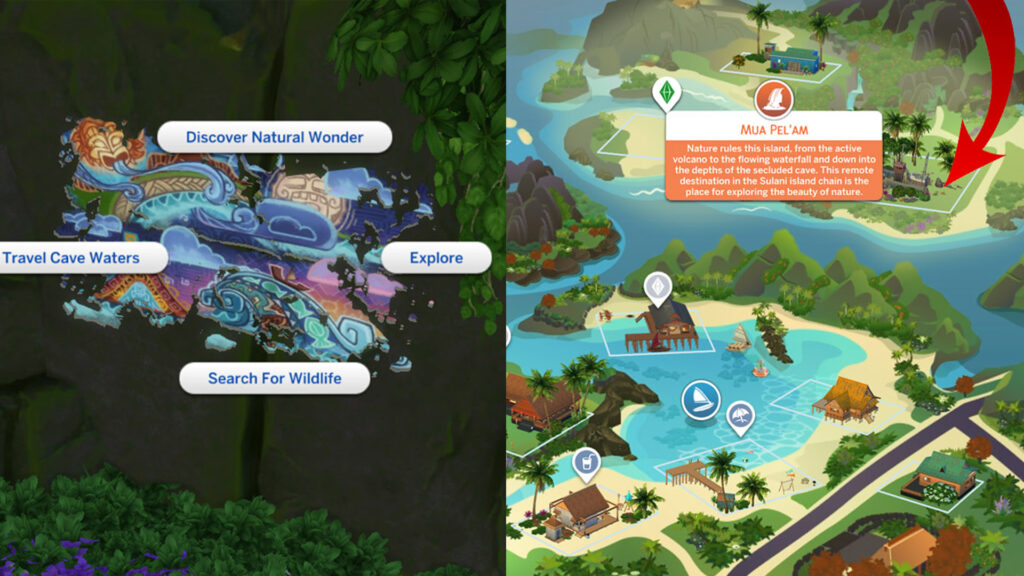 You'll notice as you approach the cave that there's a mural right next to it and you should keep an eye on it while your Sim is inside the cave because it will determine your progress through the adventure. With each visit to the cave, the mural will slowly complete itself and open up more interactions with the cave.
BUY Sims 4 Island Living Pack
Forgotten Grotto Oasis Springs Map Guide